Master the Art of
COMMERCIAL Real Estate Investing!
Wealth could be created in four stages: acquiring an asset, increasing its equity, building credit lines against it, and, finally, accessing cash for more growth.- CM
CHERIF'S KNOWLEDGE & EXPERIENCE
His systems, formulas & strategies are the most comprehensive in the country. If you're looking to raise capital, his Syndication training is THE BEST by far. His powerful programs allow investors to learn the secrets to investing in a commercial with confidence. And his structures for syndication help investors with a proven business model efficiently, effectively, and legally raise unlimited capital for their deals.
1000+ SUCCESS STORIES ON YOUTUBE
Through hard-earned experience, Cherif created his own highly successful system for Commercial Real Estate investing that can be used by anyone, the FACTS System. He has trained over 100,000 student investors.
He gives you the strategies you need to make your first CRE investment with confidence and any future investments more profitable than the ones before it! Scale with confidence.
It only takes ONE DEAL to change your life. Earn While you Learn with Cherif!
Today, Cherif has over 1000+ success stories from the people who followed his system(s) and became successful.
When buying a property, you must discover the other party's main objective, motivation, and priority to sell. Is it the right price, terms, timing, or a combination of these factors? Knowing the primary motivation that made the seller decide to sell is the most important element in the negotiation process. It allows you to push the boundaries of negotiations while maintaining control as you rebuild rapport every time the negotiation process falls apart or becomes too tense to advance to the next step. When selling, reverse the process.
Cherif is among the most accessible millionaires in the country. For 26+ years, he has educated and advised attorneys, retired judges, small business owners, and professionals seeking real estate investment information.
Your success does not depend on the number of deals you initiate but on the quality of deals you complete. You do not need 100 deals to be rich. Half a dozen well-selected commercial properties will set you free for life.- CM
Cherif Medawar is the Nation's #1 Rated Real Estate Fund Manager and
Real Estate Mentor.
Before getting started in real estate, Cherif Medawar was a Management Trainee at the Century Plaza hotel in Los Angeles, California. In the early '80s, when an International Financier and Billionaire hotel guest in the name of Edmond Baysari noticed Cherif's work ethic, enthusiasm, and energy, he was asked to come and work for him. Cherif worked for Baysari* for eight years and became an expert in real estate investing, trading securities, and developing and growing businesses. He was exposed to the intense and exciting world of high finance and participated in transactions worth tens of millions of dollars at an early age. He then decided to create his own wealth by branching out and doing his own real estate investing and building great companies with profitable business models. In 1999, after becoming a multimillionaire, Cherif decided to start a training and investment company called CMREI to share his wealth secrets with others. Today he has over 1000 video success stories on YouTube from people who follow his system and achieve their financial goals.
His California real estate syndication has been growing for 12 years, and paying investors secured high rates of returns. Cherif is known to have the best structures and cutting-edge methods in the financial world, including the best Program to help investors with a proven track record set up their own real estate fund, Cracking the Code on RE Funds. Contact Cherif's team now and find out how YOU can work with Cherif to structure a vehicle that will allow you to raise unlimited capital and scale your real estate business like he has. That is the ultimate and ideal scenario for any investor!
A successful growing investor must divide his/her funds into three categories:
1) Money allocated safely in quality properties for increased long-term returns
2) Money allocated for reserve as a margin of safety for any unforeseen expenses
3) Money allocated for acquisitions of assets to capitalize on any opportunities that appear
My Business Models will Improve Your Financial Life Infinitely. I Always say, "One Deal Can Change Your Life."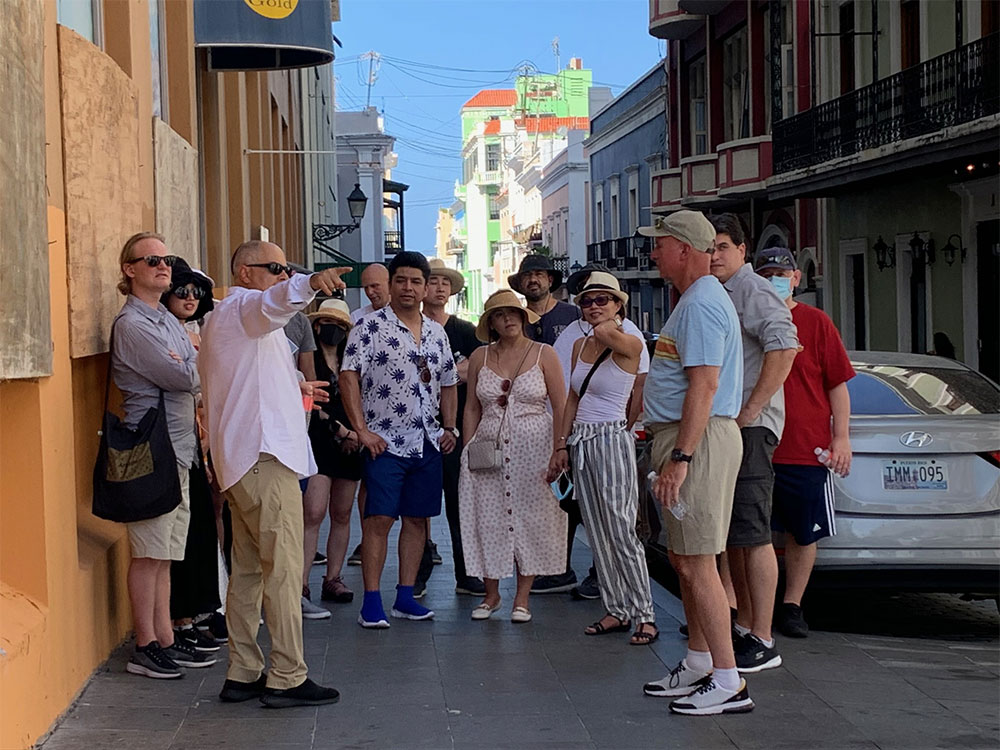 Who Will Cherif's Strategies & Education Work For?
Cherif's ULTIMATE Training Systems allow Investors to Apply his Techniques to invest on their own, with the Network or directly with Cherif in his real estate funds. CAN YOU SEE THE POWER IN THIS!
Commercial Real Estate Round Table (Step #1)
The Commercial Real Estate Roundtable (CRERT) forms the foundation upon which commercial real estate wealth is created. Through actual examples and detailed strategies, Cherif will show you his proven system for all 13 types of property.
Residential Real Estate Round Table
This home study program is focused on YOU and how we can guide you to take advantage of the great opportunities in your local market, even if you have bad credit and little money to start. As a part of this test group of investors participating in this series, you will get to learn, one-on-one, with Cherif from the comfort of your home or office.
Cherif's JV Partner Program
The JV Partner Program is not your standard coaching program like all the competition has… This is a BUSINESS MODEL that Cherif developed over eight years ago. This Program allows Cherif to deploy capital while teach investors like you how to FIND the vacant single tenant building his fund(s) invest in, using HIS MONEY and paying you for the work. You can continue assigning deals to Cherif OR branch out, and he will support you as you invest for your own portfolio. Can you see the power in this!
Cherif's JV Program is entirely online– you can start finding the deals and assigning them as soon as you complete the pre-requisite training. Learn at your own pace with exclusive training videos, live consultations, and an updated PDF Checklist of the criteria Cherif is currently investing in.
By joining the JV Network, you will get immediate access to over 55 hours worth of training with Cherif from the comfort of your home or office. The Program also includes LIVE quarterly training with Cherif in Old San Juan, PR, Cancun, MX, and via Zoom.
You'll become an expert in:
Contact the office TODAY to learn how you can JV with Cherif on these vacant STBs and how you can get paid to learn his most profitable CRE strategy by using HIS MONEY TO PUT DEALS UNDER CONTRACT.
The Best Syndication training in the country— by far. This 3-part program allows investors to learn the secrets to syndicating, JVing, and partnering on their real estate deals. Cherif reveals the most efficient real estate syndication structures and gives you the holy grail on how to get the legal work done.
Listen to some of these Success Stories
Apply for Cherif Medawar's Commercial RE or Syndication Mentorship Program's
Please fill out the form below. I'd love to hear from you, and someone from my staff will be in touch with you promptly. Thank you.
Success & Working with a Mentor from
Cherif Medawar's Point of View
Please fill out the form below. I'd love to hear from you and someone from my staff will be in touch with you promptly. Thank you.