BECOME A RE FUND MANAGER NOW
Fortunes are Earned in markets like this. Become a Real Estate Fund Manager in 2023, and take control of the opportunities on the horizon.
Cherif Provides the Tools & Expertise to Capitalize on Your Vision through Regulation D
JANUARY 2023, CHERIF WILL CRACK THE CODE ON YOUR RE FUND and provide you with a custom-drafted Private Placement Memorandum and direct consulting with him & his Securities Attorney.
You'll also get his extensive, hands-on syndication experience to lean into Regulation D Offering Preparation
NAVIGATE THE PROCESS OF RAISING INVESTOR CAPITAL WITH REGULATION D RESOURCES
REACH YOUR FUNDING GOALS WITH A CUSTOM OFFERING PROMOTION AND COMPLIANCE PLAN
The Program includes ALL YOUR LEGAL FEES to structure and set up your real estate fund with the SEC and gives you the benefits of working directly with Cherif to solidify the best STRUCTURE, feel confident with a solid pitch, learn how to manage your fund, and apply the most effective COMPLIANCE systems to keep your deals, your investors and YOU, as a Fund Manager safe!
BECOME A RE FUND MANAGER NOW
A MESSAGE FROM CHERIF ON SETTING UP A FUND…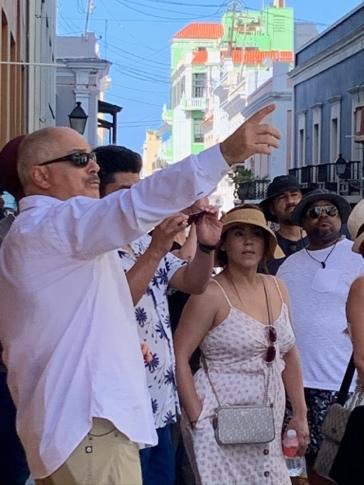 Those who have less than 10 years in real estate investing, especially in capital raising and deployment, are the least fit to face the upcoming economic downturn. 
They do not know what the time value of money is, and they have not seen a real downturn and the blood bath it could bring. They are simply not prepared 
They are too, concentrated by area, type of asset, or style of investing. 
A prolonged downturn will expose them to leveraged financial structures and they will become desperate sellers in the very same markets they were bragging about. 
What if you want to reach your potential and have done some successful real estate investing, brokering, wholesaling, or flipping in the past and are ready to take advantage of the upcoming opportunities? What if you could put in the time, effort, and investment once and have a structure that will change the trajectory of your investing future forever?
It's time to get serious about raising capital and having a structure that gives you the power versus being at the mercy of the Banks and Lenders this year. It's time to Crack the Code on Your RE Fund with me and let me show you, YOUR SUCCESS is in the STRUCTURE. And I will give you that structure.
HERE IS WHAT CHERIF, HIS TEAM, AND HIS SECURITIES ATTORNEY OFFER YOU AS A SPONSOR:
Cherif teaches the critical steps to start, grow, contribute, and sustain in real estate based on the key factors of success.
As you crack the code on your RE Fund with him you will FOCUS on:
Cherif will not only Consult and Draft your Offering, but he will also work with you on how to select the right markets and the right assets in which you can simplify and stabilize your portfolio with the controlled financial obligation that can help everyone enjoy the process without having to worry about market cycles and economic instabilities. 
The above Program is part of the business model that Cherif Medawar has used since the late 2000s and it is what helped him survive and prosper in various markets and through changes.
AN UNPARALLELED OPPORTUNITY TO BECOME A RE FUND MANAGER UNDER REGULATION D

Crack the Code on Your Real Estate Fund alongside Cherif Medawar. Once you pull the trigger you will participate in (2) Zoom calls with Cherif, his team, and his Securities Attorney to map out the exact goals to raise capital and explain your business model. Then the team gets to work drafting your full Private Placement Memorandum and Offering. All legal work, consulting and filing/registration fees are included. Be able to raise capital to scale your real estate business within 30 days. Limitless opportunity for 2023.
LEARN THE TRUE ART IN RAISING CAPITAL AS A REAL ESTATE FUND MANAGER in 2023

Once your Offering is ready to launch you'll meet in a one-on-one setting for a private 1-Day Consultation with Cherif to learn his skills and his secrets to raising capital over the past 13 years for his Funds. He's been successful in many market cycles and will give you the training you need on your documents, page by page. And most importantly the exact model to present and raise capital from accredited and sophisticated investors, all based on the type of RE Fund you set up. It's not just about the deals—it's about the creativity and security of the structure with which you are raising capital. Cherif will make you a master at the business. And teach you to manage the fund ethically and profitably for the DEAL, your INVESTORS, and YOURSELF!
Cracking the Code on RE Funds to set up a Fund and raise capital
All legal drafting, consulting and fees included

Consulting with Cherif as the RE Fund is being created and after it is filed/registered with the SEC

A proven Offering that can raise shares for your deals and the ability to park money with Cherif and his Funds (Fund of Funds)
1-Day private meeting with Cherif to focus on
Compliance

Marketing

Pitching

Management

Investor relations

And making you an expert on every page of the 40-pg documents (Investor Qualification Profile, Offering, Subscription Agreement & Promissory Note)

Deal Analysis and 2023-2024 Plan

Zoom training on Compliance auto set up

Resources and introduction to Designer & business platforms
SIGN UP NOW AND LAUNCH YOUR RE FUND IN THE NEXT 30 DAYS
WE ARE ACCEPTING 3 FUTURE RE FUND MANAGERS FOR JANUARY SETUP.
RESERVE YOUR SLOT NOW!
In January Cherif Medawar will be LAUNCHING Cracking the Code on RE Funds to the public for investors to participate. For the past 12 months, Cherif has been working exclusively with the CMREI-trained student investors to CRACK THE CODE on their Offerings. This has been a success for everyone.

Announcement: The 2023 price of the Cracking the Code on RE Funds program will increase to $26,995 in January, as the product is launched publicly. Legal fees and some State fees are increasing; therefore, we will be increasing the retail price. Please account for the price increase when making your final decision. 2022 pricing will no longer be honored for those who have inquired or APPLIED to set up and structure with Cherif over the past 12 months.