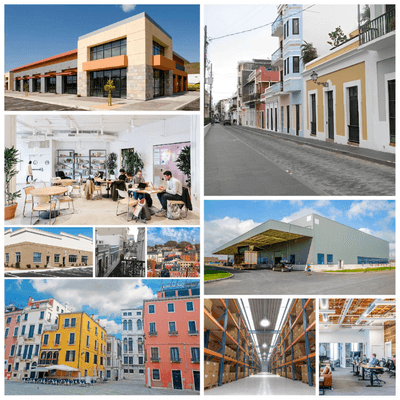 DEVELOP THE SKILLS TO TAKE ADVANTAGE OF THE

COMMERCIAL REAL ESTATE MARKET
Whether you're a new investor, an agent transitioning into commercial real estate, or just looking to build on and sharpen your skills, we can help.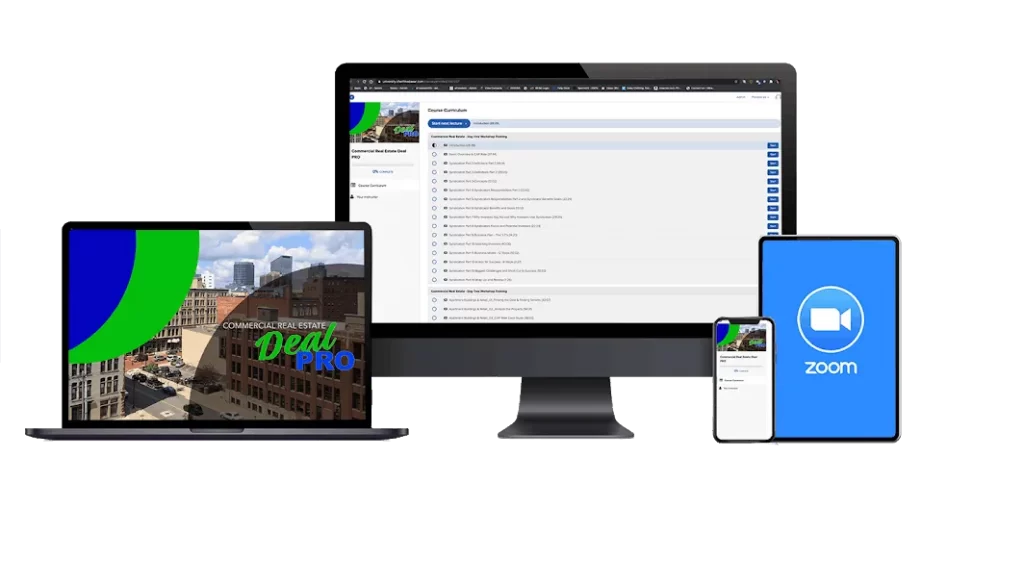 Cherif Medawar, Real Estate Fund Manager, Author, Instructor, and Investor is REVEALING his LATEST program, the CRE DealPRO Mastermind. This is a self-paced advanced online class on how to invest in commercial deals & raise unlimited capital, a live deal analysis, and a monthly platform to get all your questions answered by America's most creative Deal Maker.
CHERIF IS READY TO TAKE YOU FROM SURVIVING TO THRIVING LIKE A PRO. JOIN HIM EVERY MONTH FOR HIS MASTERMIND!
Build A Foundation For Your Success In Commercial Real Estate Investing. We're Here To Help Every Deal Maker Understand The Ins & Outs Of Commercial Real Estate Investing Through Education, Systems, Formulas, Collaboration, And Live Deal Analysis.
Why invest in COMMERCIAL REAL ESTATE NOW?
By joining the CRE DealPRO MASTERMIND you will be informed about where the market is trending
and how you can put deals under contract.
We'll track uncertainty around retail business operations and where the opportunity stands for you.

The CRE Trends
One of the key factors driving CRE trends today is the uncertainty surrounding which type of businesses will be able to withstand the post pandemic environment, inflation, and interest rates; and how this ability drives the values of those assets the businesses are leased up in. Businesses in strip malls, like coffee shops and hair salons, previously immune from fluctuations in the economy, are now at the peril due to inflation. But businesses like quick service restaurants, urgent care and pockets of national retailers are thriving. – CM

Behavior Of CRE Market
As we've seen in past down cycles, there is a massive reallocation of capital for investment to commercial sectors deemed safer with cash flows that are perceived to be more durable. 2023 is on track to follow this trend, as we see an increase in inventory. Look for pricing to tighten and competition to increase in multifamily, industrial& flex space, self-storage and medical sectors while loosening in retail, office, and hospitality. All wealth will be made in the STRUCTURE you, as an investor, put into play– CM

The Right Foundation And Education
Cherif has been able to pivot quick & nimbly over the past 12 months, and he will train you to think the same. The first step is the foundation and education. In the course we will start with the definition, concept, and business model and then we apply the strategy. And then we will practice group thinking with Cherif leading the conversation to discuss capital reallocation and make sure your questions are answered so you are focusing on the right deals in 2023. Brainstorming and learning at the highest level the 2nd Saturday of EVERY MONTH! Learn, network and stay accountable.
GOT QUESTIONS?

BOOK A FREE PROGRAM CONSULTATION!
There are people telling you, 'I'm going to make you rich, 'I've got the solution' and 'I've got the answer,' when they have never really done any deals themselves.
Cherif's COMMERCIAL RE Investing Quick Start Kit
CRE FACTS System for Success: A-Z Steps for Investing in CRE
What Every Investor Needs to Know About Controlling Apartments & Multi-units: Manage the Asset Not the Drama
The Power of Mixed-use Office Buildings: From Concept to Investment Reality NNN Opportunity with No Risk for Any Level Investor: Earn Passive Income in NNN Single Tenant Commercial
The CRE Network and Profit Guide: Transform Your Investment Strategy for 2023 with Cherif Medawar Checklists and Reports CRE 100 Checklist Report: The Power of Investing in Apartments A Checklist for Buying and Selling Apartments
Resources, Checklists & Legal Documents (Samples)
Case Studies
Checklist: Buying an Existing Business
Checklist: How to Raise Capital
Checklist: How to Flip Real Estate
Closing Agreement
Compliance Agreement
Demand Letter
Promissory Note
Living Will
Lease & Option
LOI
Marketing Emails
Commercial RE & Deal Making Virtual Training Course (20-Hours of Training)
Learn the DCBA Formula for Investing
Learn the FACTS System
Properties and Tenants
Numbers and Market Trends
Negotiation and Contracts
Due diligence and Financing
Management and Increasing the NOI
Definitions
Syndication, JVs & Partnerships (How the SEC works)
Business Plan
Consumer Debt vs. Business Debt
Foundational CRE Concepts
Portfolio Income
Repositioning
NOI/ROI/COCR
Property Management
Seller Financing
Managing the Risk
Calculating CAP Rates
Negotiating with Sellers & Brokers
Asset Protection
Finding/Structuring
CRE Asset Types
Apartments & Multi-units
Small, Boutique Apartments
Condo Conversions
Single Tenant Retail
ALFs & Senior Living
Storage Facilities
Mobile Home Parks
Land Development
1031 Exchange
Develop a Plan for Deal Flow
BONUS: Secrets to Raise Unlimited Capital for your CRE Deals Training Course (10-Hours of Training)
Syndication
DCBA
Syndicator's Responsibilities
Compliance
Ethics
Creative Deal Making
Real Estate Funds
Crowdfunding
Partnerships
Joint Ventures
Soliciting Investors
Business Plan- The 5 P's
The Pitch
The Commercial Real Estate Roundtable (CRERT) forms the foundation upon which commercial real estate wealth is created. It is a new training format that is interactive learning at its finest. Through genuine examples and detailed strategies, Cherif will show you his proven strategies for all 12 types of property.

CREATE LASTING WEALTH THROUGH REAL ESTATE
Join the tens of thousand people achieving financial freedom through the power of commercial real estate investing. Would you like to pay your rent or mortgage for an entire year with just one real estate deal you can get under contract on a less than part-time basis? You will learn the proven strategy he used to build his own multi-million dollar business.

FIND AND ANALYSE
If you want to obtain the knowledge you need to FIND, and properly ANALYZE CRE Deals in your market, you need to take this course.

BECOME A CRE EXPERT
If you want to become an expert in putting CRE deals together, controlling the deal and negotiating like a pro with sellers and tenants you need to take this course.

FINDING THE RIGHT TENANTS
If you want to put one deal under contract, find the right tenant or tenants and start earning residual income within 90 days you need to take this course.
Cherif's 2023 CRE MASTERMIND will focus on these asset types and any you bring to the table
Participate In Monthly Commercial Real Estate Mastermind Sessions With Cherif Medawar Just Like These People
One Commercial Deal will Change Your Life in 2023.
Cherif's CRE DealPRO Mastermind will give you the creativity, the knowledge & the up-to-date trends and answers you need to MAKE BIG MONEY IN COMMERCIAL REAL ESTATE!
With Cherif Medawar and his CRE DealPRO Mastermind,
you get the following:
Can You See The Power In This?
Access up-to-date strategies so you can accurately analyze properties, find the data you need in your market including vacancy, rents, sale comps, tenants, and contact information of sellers & tenants, and start investing in cre!
Cherif Medawar Real Estate Investing presents to you the CRE DealPRO MASTERMIND. We are an investment and training company lead by a Real Estate Fund Manager who has developed a simple strategy that can be implemented on any type of asset investment. He applies his strategy when investing in all asset types, commercial and residential. He's earned millions of dollars investing in single-tenant retail, and now he's focusing on small boutique apartments, hotels, and development projects. Cherif Medawar has been teaching investors, just like you, for over 30 years. He wants to help you attain financial freedom in only 3-5 years. You must start now and learn the foundation of investing in CRE like a PRO.
Here's What Cherif's Students Are Saying
DealZone DallasEvent Testimony Becky B
Joint Venture Puerto Rico Wealth Retreat – Stephen Eaton Testimony
MIGSIF Testimony, James K: $80K Residual Income
CMREI Joint Venture Program Consultation in Puerto Rico with Cherif Medawar – Mark Hansen
MIGSIF Testimony, Marian K: Cherif's MIGSIF Fund is Heaven for Investors
Joint Venture Partner Myrriah Puerto Rico Consultation Success Story