Cherif seeks to create positive economic impact and long-term value for his investors and the communities in which he invests, lives, and works.
Cherif is CEO and Founder of Medawar International Group Secured Income Fund (MIGSIF), one of the nation's leading investment funds with $100 Million in Assets Under Management and a proven track record of over ten years. Cherif has been involved in all phases of MIGSIF's development since its original filing on July 9, 2009. Cherif and his real estate funds have established leading investing business models across asset classes, including hotels, apartments, single-tenant retail, luxury residential, turnkey rentals, and multi-use buildings with Airbnb portfolios under management.
Cherif is a leader in taking properties to their highest and best use and is currently the largest holder of historic properties with the special designation for tax exemption in Old San Juan, Puerto Rico.

Our team has been inspiring, educating, and leading real estate investors across the country since 2009. Our unique approach is highly sought after because we provide our students with the blueprint to start and grow a real estate business, not just give advice on a single aspect of investing. This is ALL based on Cherif's current investing recipes and techniques!
Our company is based on an intense passion and continuous education. To inspire and be inspired, our commitment to your growth and improvement is the driving force behind our company. With Cherif at our side, we continually strive to improve the company, our own portfolios, our lives, our community, and the lives of our student investors.
We value you.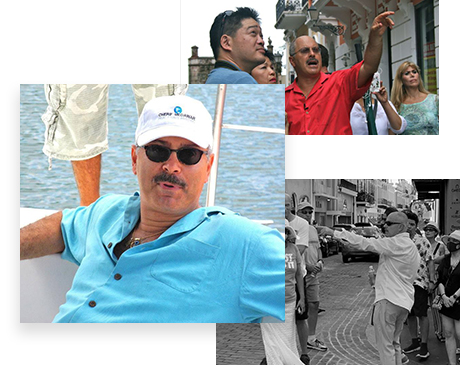 Start Learning and Earning with Cherif
Change Your Financial Life! If there is one person who can teach you how to prosper with Commercial Real Estate, it's Cherif Medawar.
Earn While you Learn is the philosophy behind Medawar's educational platforms. This fundamental is based upon his actual INVESTING and FINANCIAL PRODUCTS. Medawar leads by example, and his students can use his real-life deals as case studies to jump-start their own investing strategies.
Your dreams are our business.

Invest Now