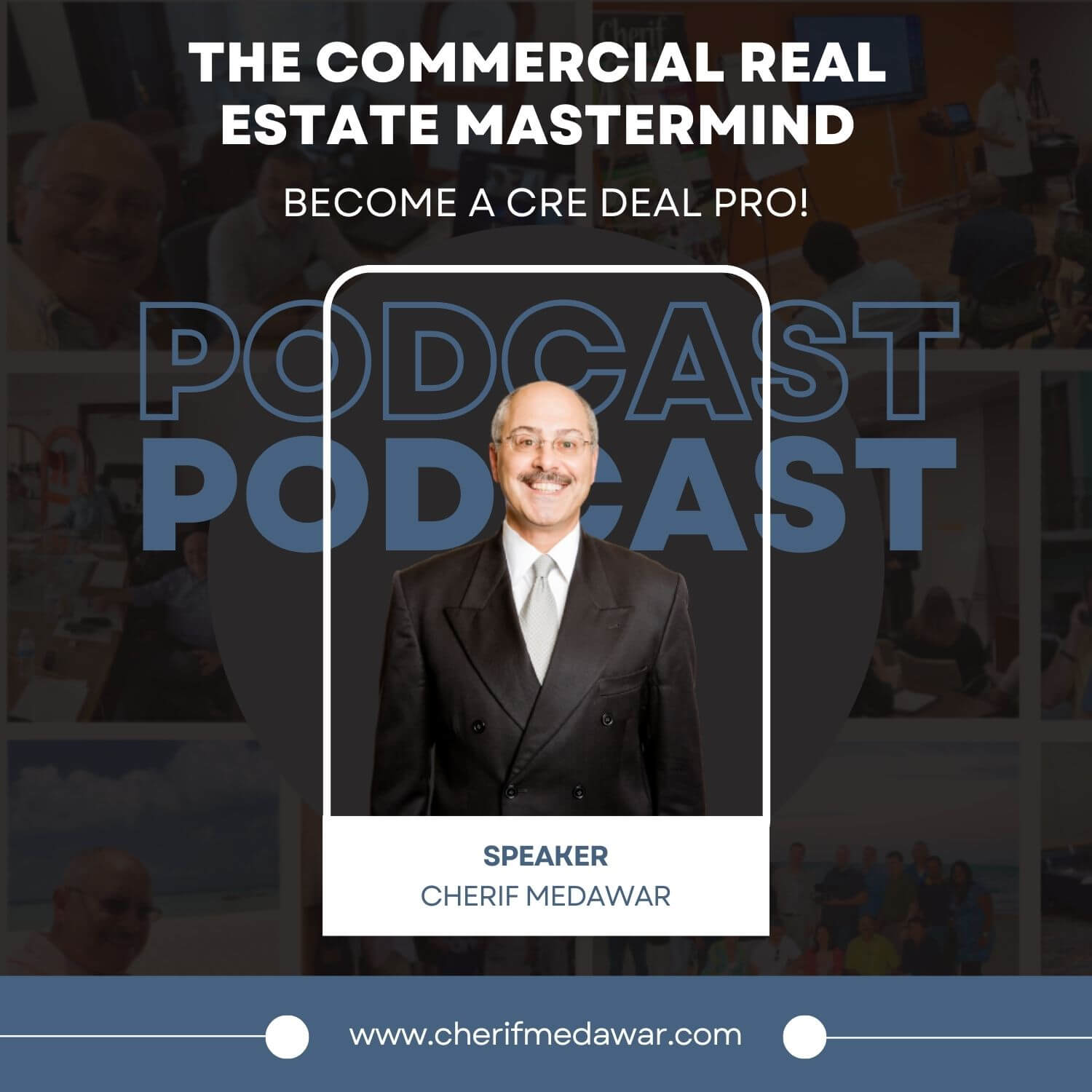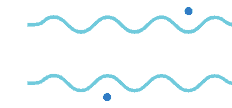 Commercial Real Estate DealPRO Mastermind #7
What Happened To Cap Rates In QSRs, And Other Commercial During The Early '80s
Billy O., TX
What happened to cap rates in QSRs and other commercials during the early '80s? Cherif shares his screen.
He explains he's not predicting- but gives his feedback.
What are some good strategies to extend a lease with options(bumps included)? I'm hoping for a 10, 15, or 20-year extension. What incentives would you suggest?
QA 1:06 PM EST If a tenant insists on a longer lease than what you, as the owner, want to give, you can write up a fair Termination Agreement. Or look for smaller tenants….
As soon as you start to compromise as a landlord—you are compromised….
KNOW YOUR RANGE OF NEGOTIATIONS
(Todd interjects)
1:12 PM EST Billy explains his connection with CVS
1:15 PM EST Cherif starts answering Q#4 below. Cherif talks about the social proof for National Tenants and the criteria.
Are there free equivalent services to Placer.ai….I special in CVS acquisitions. They are tight-lipped about annual sales. Placer shows traffic and compares it to other CVSs in the city, state, and nationwide.
1:16 PM EST How to understand the price of an existing QSR? Cherif explains/defines NOI, lease net, Terms, absolute net lease, etc.
1:20 PM EST Cherif explains his involvement with his Tenants. "I don't want to be IN THEIR business… He doesn't want to participate in their business issues…
Therefore, you negotiate termination terms.
Can you share websites that are great for evaluating the price of an existing retail or QSR?
1:24 PM EST, Whoever has cash now is king- whoever has CASH FLOW is king….
1:27 PM EST, Cherif talks about capital expenses… Now with inflation, the tenants WANT TO LOCK IN LONGER LEASE. The part of "investment" is the TI (tenant improvements). The multiplier makes you very wealthy. DEFINE MULTIPLIER.
The multiplier in these commercial projects is higher.
He gives examples
You must understand basic math
1:31 PM EST, Billy's Q#5
Is it difficult to flip or wholesale a contract into 1031? What are the caveats?
Cherif defines 1031 exchange.
1:35 PM EST, Cherif scripts out how he would negotiate SELLER CARRY BACK. He would carry his gain. "Unrealized gains."
You can defer taxes on flips. 1031 can be harder. Check with your CPA.
1:36 PM EST Billy's Q #6- What is there is friction with the SOB J (Funny moment no one caught)
If a broker brings you a deal, I know that you always suggest 'buying' from the listing broker. They will get full commission and will give better attention to you. What is there is friction with the LB? What if you feel you are not fairly represented, and he only looks out for the Seller? Thoughts?
1:42 PM EST, Janeen's Q
Janeen M., DE
Up to this point, when contracting properties, I have had the Seller's Agent provide a contract, and I would request revisions as necessary.  This time, the Seller's Agents insisted that I submit a contract. Since they accepted all my terms, I did not want to be totally inflexible.
"Ask the listing broker one last time…"
I have been looking at the contract you provide for the JV Partners, and I am confident that it is very thorough!  However, it is a bit challenging for me, partially because it is much longer and in-depth than any contract I have worked with up to this point.  I will need to submit a contract next asap.  Should I get a lawyer?
1:45 PM EST, Sandeep's Q(Cherif's answer is PERFECT for a Cracking the Code on RE social content piece!!!!REALITY CHECK FOR SYNDICATORS!
Sandeep A., CA
What does Cherif's Crystal ball say on where the interest rates will be in 6-12 months, how deep or shallow of a recession we will see, and the impact of all this on home prices (esp in the SF Bay Area) where technology layoffs are becoming rather meaningful? What does all this mean for commercial investors looking for opportunities? More interested in SF Bay Area, where I believe Cherif is also active.
Let's go by what the Fed says.
Wholesale is getting harder…
Syndicators will have a harder time….
Flipping is out….
It will be a blood bath in many markets….
When people get too confident in one strategy.
Cherif explains where deals will come from and how important creative financing will be.
He talks about 1991, 2007-2009 (history)
The Fed will realize by Summer that they should go flat.
1:50 PM, EST, Be on the lookout nationwide for residential & CRE.
What is happening with the Bank??? Blood bath.
1:52 PM EST, Cherif talks about how he's diversified by investments.
1:53 PM EST, Luke's Q
Luke M., GA
I hope you're doing well, my friend.
My partner and I eventually wanted to get into your RE Fund program, and that led us to this thought. When looking to take your position as an investor working with a NNN lease building and National tenant, what educational program do you offer that's most suited to learning that process? In other words, when we assign to your fund a NNN lease deal, we are only involved to a certain point in the process. Where would we learn all the ins and outs about AFTER that point in the process…where you put together the lease, negotiate further with the tenant, and the long-term process of being the landlord for 10 plus years? Also, the mentorship of navigating when or if you sell those deals on the market right away? Do you teach the negotiating techniques in the JV Program, and we just haven't gotten to that part of the education yet? Or is that something you teach in your RE Fund program when looking to raise capital and negotiate the deals on our own?
Cherif reviews the features of the JV Partner Program.
1:57 PM EST, Oshin's Q #1
Oshin B., CA
Cherif reviews and defines the terms of the JV Partner Program.
1:59 PM EST Todd adds his comments
I come across single-tenant properties that are located on the PAD of larger shopping centers with big tenants. The building has its own APN. Do these single-tenant buildings participate in CAM since it is on the PAD of the shopping center?
2:00 PM EST, Oshin's Q#2
Will these types of properties work for the JV program?
What about a property that has a single tenant with a drive-through located on a hard corner of the lot but also has 2 attached units on the other side of the lot accessing through the sidewalk and accommodating smaller tenants (mom & pop) for additional income, a total of 3 tenants?
2:03 PM EST, Jeff's Q#1 on flipping land
Jeff K., KS
What are your thoughts about flipping land going into recession?
What is your plan, not as a Fund Manager, but as an individual investor going into the next round of interest hikes and a recession in 2023? What is your advice?
2:04 PM EST, If you can't figure it out…. Look at what is going to CHANGE, and find what is NOT going to change…
2:07 PM EST, Jeff's Q #2
I'm in reassessing mode right now…
I'm seeing major confusion…
If you don't have money start a fund.
Where and when  #1
What to do & how #2
Who am I dealing with, and why am I working with them #3
2:09 PM EST, Cherif covers what to look for in QSRs, STBs
The market is trending
THERE ARE OPPORTUNITIES EVERYWHERE (He talks about his refi 4M)
2:10 PM EST, Andrew Q#1
Andrew M., MI
If I cannot get a corporate guarantee, only a personal guarantee on a 5-10 year lease, what do you suggest I put in terms of the contract for protection?
I'm finding it hard to get a loan for a CRE project I have under contract. Any advice?
Cherif talks about Personal Guarantees vs. Corporate Guarantees
You must protect yourself…
2:14 PM EST, Andrew Q#2
2:16 PM EST, Lease & sublease
2:18 PM EST
2:23 PM EST, Chad's Q
Chad T., NY
Any new tax incentives we should know about?
Cherif talks about the boom in PR.
2:24 PM EST, Alexus Q #1 for estate planning- KMAGB
2:27 PM EST, Alexus Q #2
Alexus E., NY
I want to put an estate plan together for my wife, kids, and me by the end of the year. How do you suggest I structure it? I have a business (mechanic shop) and 4 rentals, plus a primary home. I am talking to a lawyer who wants to set up a very expensive Trust, each asset in a different LLC. Do you like that structure? What things should I tell him as we are planning it?
2:27 PM, EST; let the numbers be your guide
Cash flow is king, not cash
2:30 PM EST, Alexus #3
I also have a lot of equity in the properties. I have started the process to refi, but I am not sure it's a smart move right now. I was going to put some money into my business and possibly another rental. Is now a good time, or should I sit on it? Is cash king in my hand, or should I wait it out until next year?
Since last year you have been saying there will be a pullback in 2023. You have always been spot on. Will there be a pullback, and how extreme do you expect?
2:31 PM EST,  Alyssa's Q
Cherif advises on giving rent discounts…
Alyssa & Steven M., NC
(Can't make the call)
We have a 20-unit apartment. Many of the tenants have asked for discounts on their rent over the past 60 days. (A) we feel they are talking to each other. (B) Should we consider even though we are at a break-even now? (C) We are scared and planning for next year- what if the renters leave? What advice do you have for us?
We manage the property.
We have some cash saved. Should we sit on it or invest? If you think to invest, invest in what type of asset.
CRE or residential.
Cherif explains to look at the #s!
Never be in a defensive position…
Be pleasantly inflexible.
Selling by obligation.
2:36 PM EST, Sarah's Q on Airbnb
Sarah B., AZ
What expenses are expected for Airbnb? I know you have a large inventory. How do I calculate the expenses to make sure the asset makes sense?
Cherif gives us a LIST OF 16 EXPENSES for Airbnb!!!!!
2:38 PM EST, Cherif talks about the numbers and the IMPORTANCE!
2:40 PM EST, The end goal is simplicity
2:41 PM EST
Todd talks about Performance bonds- interesting for us in FL. Bruce  Norris.