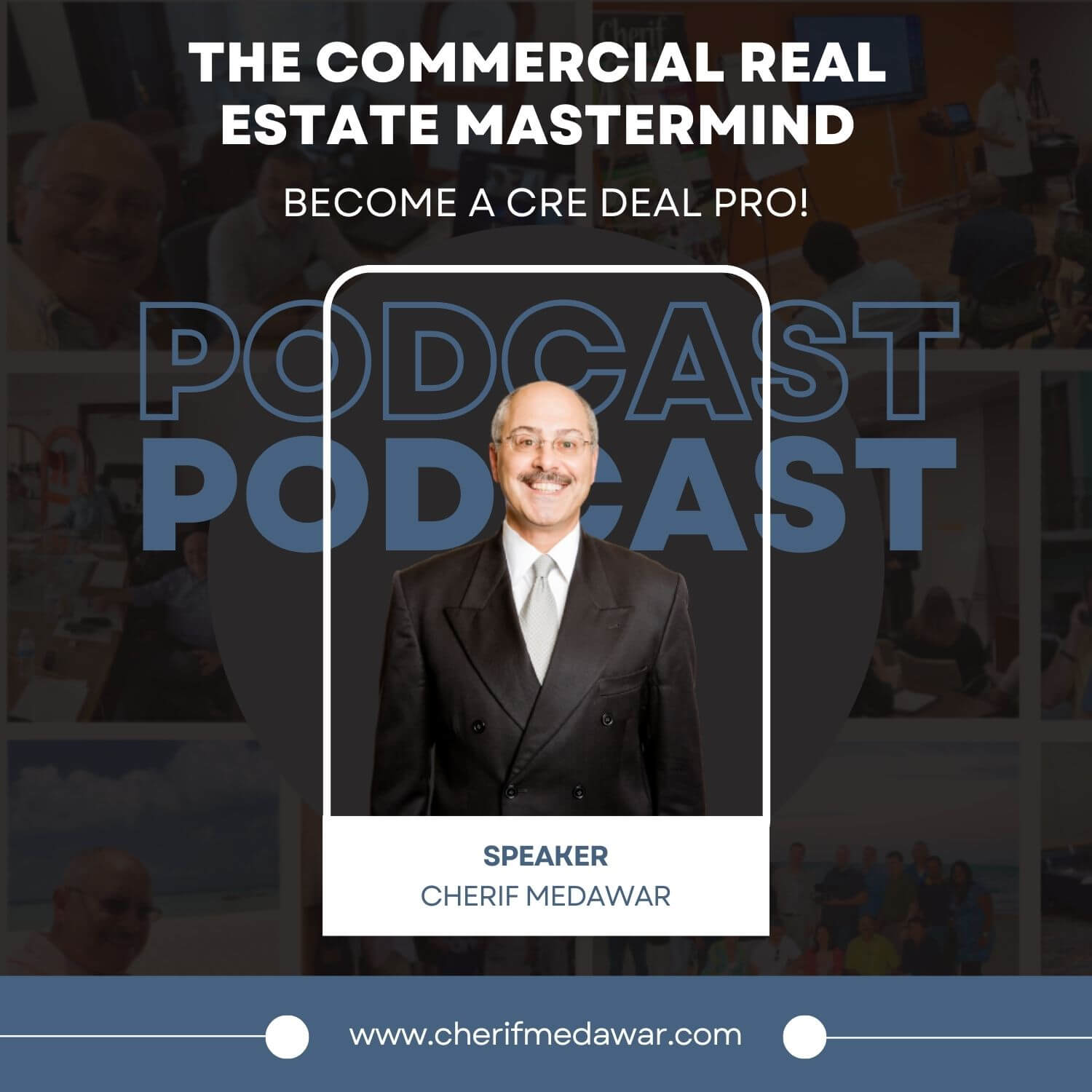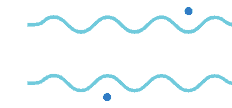 Commercial Real Estate DealPRO Mastermind #3
Best Ways To Raise Funds For Your 506c Fund
* Eric C., NY
Hello Cherif!
There is a large building/storefront "for sale" situated right in the middle of a very popular, heavily trafficked avenue in a major borough of New York City that has been oddly vacant for about 5 years. The storefront property used to house a "CVS" pharmacy, so it is a large space. That CVS relocated to a corner property with a parking lot on the same avenue. A couple of years ago, the building was allowed to be used and operated by the "Salvation Army" as a thrift store where the community donates items they resell to the public.  I assume the storefront's lease was "donated" temporarily for charitable reasons. Then shuttered again for a couple of more years – And now they're back again! The building is still for sale. For a couple of years, I have been racking my brain trying to figure out what good possible use for the property but to no avail. I imagine other prospects for the property are probably experiencing the same. No possible QSR like McDonald's, Burger King, or Starbucks would make a good fit. There is only one small "Dunkin' Donuts" a few feet away. Then it dawned on me that a "City MD" urgent care center would make the perfect business model for the location as there are several other medical office buildings located on the same street, including a large annex for a nearby major hospital. My question is this. I am fearful of trying and tying up a property only to rely on just one possible prospective tenant, which could possibly turn me down in one flat second. The "Smile & Dial" approach wouldn't apply here. Have you ever attempted to tie up a propertwithor just a single prospective tenant in mind?
I realize the deposit is refundable, but I was wondering if you would even attempt to chance to tie up a property that you feel has no prospects for anything else?
Do you think enlisting the help of a local politician (assemblyman/congressman) to contact and entice the prospective tenant to consider occupying the space since I'm sure the property has proven to be an "eyesore" to the community for so long?
I look forward to hearing from you, Cherif.
Thank you very much.
Cherif started answering his questions right at a1:01 pmpm EST.
* Alex M., WA
I have a deal I would love to get analyzed; it's one I recently purchased.
2 separate buildings on one lot, one I believe could have the potential for drive-throughout. Here is the address: 24645 Pacific Highway S Kent, WA 98032.
Not sure if this was discussed before, but what are Cherif's thoughts on the impact of rising interest rates on Cap rates & what is he doing when underwriting deals to be conservative about this? 
1:14 pm EST Producing Income Concept
The Income is the Oxygen
The key thing is the Numbers and understanding of the CA1:17 pmpm EST. A lot of people think you need all the knowledge when it comes to business, but you need the people….
* Icon M., FL
Would you do a deal with a strong personal guarantee and a 15 yr. else? If not, why?
Would you do a Build to suit for a national tenant (Single tenant building)?
Would you do a 20 yr? Lease?
What retailers should you stay away from (not growing)
What are the major benefits of investing in historic buildings/areas
1:17 pm EST, he answers Ishon's Questions at length
Cherif explains persona guarantees vs. corporate guarantees- and he explains/compares the power of the franchisee guarantees. 
1:20 Helping others and getting burned (In reference to leases without GUARANTEES.
1:23 pm EST Managing Risk, minimize risk. He "quotes" an insurance reference.
1:24 pm EST Asset Protection Steps (General KMAGB usage)
1:32 pm EST Everything comes at a cost
* Jason P., CA
What would you do with $100k in today's environment? I'm in the middle of a 1031 exchange; he and I have been doing single-family rentals for the last 4 years. You always say, "flip residential, hold commercial, "which I love, but I don't know where to go from here. Any feedback is really appreciated!
1:39 pm EST The evolution of RE Biz (Also answering Tim K QA)

Flipping assets is very important

1:42 pm EST Spiritual Universe
He makes a FUNNY: Those who don't believe in God should know I am a land LORD.
1:43 pm EST What is the end goal of knowledge?
*Tim K., WA
Sadly, I will not be able to make it to the live call this month. But if you wouldn't mind answering these questions, I will be watching the recording.
Cherif, it seems like you have two main businesses. Fixing and flipping high-class residential and investing in long-term commercial deals. Which one did you start first, and when/ why did you decide to add the other business??? When do you know it's the right time to add another business?
What have you found to be the best way to raise funds for your 506C fund?
How do you cast a vision for your team to ensure everyone looks at the same goal? Vision board? Just a spreadsheet/ document? Etc?
Are you concerned about raising interest rates causing CAP rate expansion? Why or why not?
1:44 pm EST How did Cherif get started
1:47 pm EST Right time to add another business… WHAT IS FORCE?
1:50 pm EST Tim's question about Regd 506c (Cracking the code on RE Funds) It's all in the structure…
The right structure from the get-go (structure, rules/compliance)
1:54 pm EST 6 STAGES OF GETTING A TEAM TOGETHER… A formula that concludes with an explanation of success 
* Billy O., TX
DealReview
I have a very unusual purchase opportunity….A $360K Walgreens in a small town,
8000sf Walgreens,
1 yr left with lease'
10% cap,
Will not agree to 'blend and extend' at the moment,
Rent is $4.5 per SF,
NOI $36k,
Purchase Price $360k,
1×5 year option at 11% bump
The property is in a small town with; a population of 8k
No Dollar store is available
Could you suggest businesses that would be a great fit
What would you charge per SF for a Dollar General?
Can I write an agreement with a store like DG during the 30-day DD that would lock them into a long-term NNN lease 'SUBJECT TO' Walgreens 'executing' their LAST 5-year option? 
My initial thoughts are the following for the new NNN lease with DG:
10+ yrs,
NNN,
$8sf,
10% bump at years 6-10
Any thoughts?
Could you please explain in detail your 'tax-free or deferred' option similar to 1031? 
What fixed interest rate are you paying for CRE long-term loans?
Are there still Asset Based lenders available? How does that work on a new purchase?
If I am purchasing a property that is 33% of ARV (after a new 10yr corp guaranteed lease is in place), is there a way to find a lender that will lend at 100% LTC?
2:04 pm EST, he answers Billy's question above
2:06 pm EST Define a good deal
2:07 pm EST THE # MOST IMPORTANT Qs IN LIFE. What would you change on a lease
2:09 pm EST 1031 Exchange QA (GREAT FOR CONTENT PIECE for SFIFUND)
2:12 pm EST Asset-based lender question
2:14 pm EST The compounding effect in reverse
*Todd S., MN
Just to share some good news: I signed a 10 yr term commercial retail lease with two 5-yr Option renewals on April 21st; no Tenant improvements paid but one free month, no early termination, besides base SF rent ($10.59/SF) that increases 2.5%-YoY, am getting a percentage of Sales at 6% for everything over $750k in Sales with penalties is not paid in a timely fashion and if certain percentage off on that reporting, in a NNN Lease capped at 4% on controllable expenses, but had expanded the un-controllable expenses list, I gave them 90-day buildout with the one month free Rents (Base+OPEX-est.) commences on September 1, 2022.
What are your thoughts on these articles? Would you like to share with the group? 
I came across an article and a graphic on SFT listing inventories and showing how much they have declined across the country. I hope you like it and find it useful:
2:17 pm EST TODD'S TESTIMONIAL
2:20 pm EST Stick with the formulas
* How Re-Listing Inventory Changed Over The Past 5 Years
https://graphics.wsj.com/dynamic-inset-iframer/?url=https://asset.wsj.net/wsjnewsgraphics/dice/housing-shortages-change-aaeca408-c6d1-4fa7-98f9-3656b7215c8c/inset.json&mod=article_inline
* An Inventory Crunch Is Making Life Impossible For Home Buyers. Our Interactive Map Can Help You Track The Availability Of Houses For Sale Near You:
https://www.marketwatch.com/story/inside-americas-housing-inventory-crunch-homes-available-for-sale-plunged-more-than-70-in-el-paso-raleigh-and-las-vegas-in-five-years-11652360287
* Joseph, FL
Does your asset protection protect businesses that are considering filing Chapter 7?
KMAGB
Benjamin M., CA & OR
Hi Cherif-
On the hunt for a Vacant QSR here in Portland that matches what we are looking for for the program. I know you will not get into the JV Program here- but I wanted some general advice.
I have been finding more and more of these QSR and Restaurant plots similar to listed below.

https://www.crexi.com/properties/217123/oregon-cornell-oaks-restaurant-pads

I and my parents are contractor here in the area and can tie up the property to verify these types of properties fairly quickly. Please let me know if you may have an interest in this type of opportunity or if there is a specific way to structure the deal to match the program.
Please advise
Also, if there is a possibility to schedule a consultation call. I am currently following your SF model (Fix & Flip higher-end property) and now looking for where to 1031 to send the money to, limiting taxes while adding cash flow.
2:25 pm EST Cherif gets into Benjamin's QA
2:26 pm EST PEOPLE CONFUSE PRICE WITH VALUE
2:32 pm EST JV PARTNER PROGRAM CLIP, Wholesale = JV Partner Program
* Alan C., CO
Do you know of a trade show or conference attended by the QSR professionals we are calling when we have a QSR property for them?
RV and Mobile Home Parks: We are evaluating an RV Park and an RV/Mobile Home Park. Do you have anything additional to add beyond what's in the University?
As career oil & gas professionals, Sally and I have access to and are comfortable with O&G limited partnerships and the special tax treatment for investing in drilling new wells. (65%-85% of drilling/completion costs can be written off against an investor's federal tax liability in the first year of investment.) Have you taken advantage of this? Any insight or advice?  I.e., when oil is $100/bbl, the payback is rapid, and then later, you have a long-term income-producing asset. 
*Victor H., SC (answers at 2:32 pm EST)
How do you wholesale commercial estate?
Is there an opportunity for commercial tax liens in any city across America? It doesn't seem like I can find any. 
* Jane E., AL(answers at 2:35 pm EST)
I have studied you for many years. I can report I have reviewed your Syndication, JV, and partnership online course 6 times. I learn something new every time. In your opinion, if you had to describe your "specialty" in investing in real estate, what would it be? You have so many models- but how would you define yourself and your specialty?
Describe your specialty
Who is CM? 2:35 pm EST to 2:46 pm EST
2:45 pm EST Cherif's next challenge for himself
* Tom L., CA
Cherif, as I had indicated, I am in a 1031 exchange, and I'm interested in hearing what your thoughts are on what single-tenant net-lease deals I should trade into that promise safety and cash flow.
2:38 pm EST Calculation on Owner Financed Deal- great case study and content piece
* Rizwan K., CA
I wonder if it is possible to buy in San Diego with a Good cap rate. What do you recommend? Multi-unit, retail space, single-family home. Or anything else If not the San Diego area, what other areas or other states do you recommend? (We skipped this but came back to it at the end of the call.)
* Eddie V., TX  
Can you explain how you can buy a building and pay yourself with a NNN lease? I saw a video on YouTube, but it only went through part of this strategy you have. Can you explain in detail now?
You also talked about the power of the lease option. Please explain further. I'm new to CRE.
Can you explain what you mean when you say, "Money is a state of mind…"
2:50 pm EST NNN
2:52 pm EST The power of the lease option 
The entire concept of negotiating is a WIN WIN
2:56- you may want to edit where he slips up and says clean-white. It was just a slip in his words. You can cut it out. Meaningless. 
2:57 pm EST THE GAME OF MONEY….
2:59 pm EST Be patient in the game
3:05 pm EST Rick Trevizo QA What is a rule of thumb for interest rates in CA (LA)?
3 pm EST If you are becoming a fund manager- CLIP for Cracking the Code on RE Funds
2:52- 3:04 pm EST THE GAME (Great content piece)
Victor S QA 3:07 pm EST Refi vs. Cash out (Cherif gives a great answer)
3:19 pm EST What do you look for in a mentor