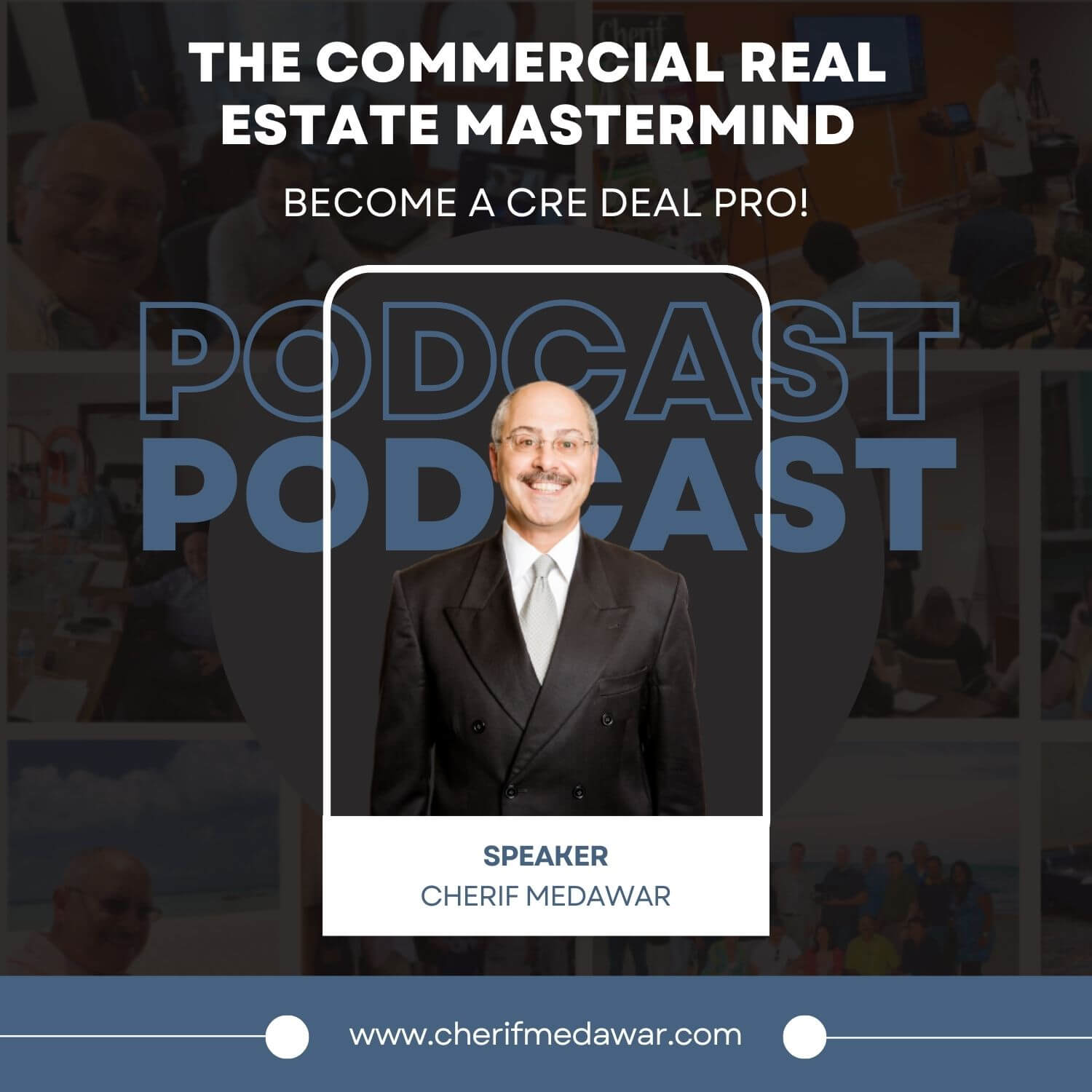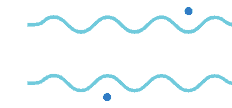 Commercial Real Estate DealPRO Mastermind #6
How to Raise Capital for Commercial Real Estate Without Any Experience?
* 1:02 PM Cherif talks about Victor's Q.
Victor S., CA
1. What should I do to attract a national tenant to my strip mall (as opposed to a single-tenant building)? I have a strip mall with 11 units (see photos below).
2. Can I get a triple-net lease for a unit in a strip mall? Or do I charge CAM fees instead?
3. Can a Class C strip mall property be turned into a Class B strip mall property? Or does it mostly depend on the neighborhood?
Images of my strip mall in Wooster, Ohio, are below.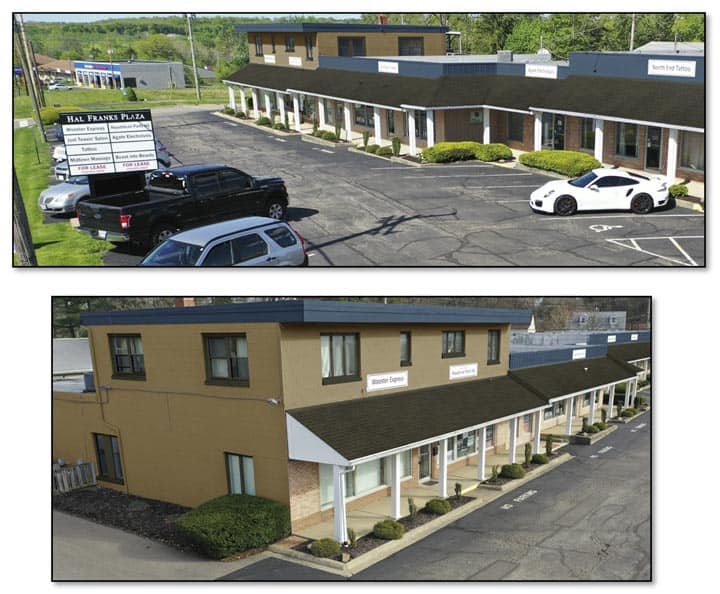 1:09 PM EST Cherif defines CAM Fees for CRE
1:11 PM EST Cherif answers Victor's 3rd Q and goes into the story about Jack in the Box.
1:17 PM EST Cherif walks through Janeen's Q.
* Janeen M., DE
Normally, I know he would not be interested in strip center-type properties for the JV Program.
I thought he announced in the live training we attended in August that he was willing to purchase a unit in a strip center or, let's say, connected property as long as it is for purchase only.
I will go back and watch the video to understand what may have caused my confusion. Trust me. I was so surprised when I thought I heard that.
Thanks for the clarification.
1:20 PM EST Cherif answers Alex's Q.
Cherif talks about RISK and what it is you are trying to do.
1:26 PM EST Buying biz.
* Alex B., HI
Deal Evaluation and question.
1. There is an industrial building on a major road with a 25,000-car traffic count. The owner died, and the son is selling. Property rents for $1-$1.50 per square foot. They have it listed for $1 per square foot to buy, and I got him to verbally agree to .75 per square foot on the purchase price. The building needs some love, but the son wants to sell it. They have a loan to a relative for about $150k, but otherwise, the place is free and clear.
-What would be some creative ways to approach this? I thought the seller financed with a small down, so I can fix up the place, rent it out, and refinance him.
2. I was also reviewing the Checklist for Buying a Business at your University. Would you add anything to this list in today's economy?
1:34 PM EST Cherif answers Xhebrail's Q about raising capital
1:38 PM EST Cherif covers the 5 Ps
* Xhebrail, NY
Recently I have developed an interest in raising capital for a commercial real estate project in NYC. I have been trying to self-educate myself on this topic for a while now. I have watched a lot of content on the internet and recently came across your YouTube channel and like what you have done.
Basically, I am trying to figure out how to structure a fund for this kind of project. The project will be a new development of a sports complex in Staten Island, NY. I need help with the formation/structure of this fund. I would also like your feedback about this matter. One person told me I would not create this fund because I do not have a background in raising capital.
In one of your videos, you mentioned that you can structure a fund and consult on best practices.
Can I raise capital through platforms like Indie, GoGo, Kickstart, Or StartEngine, etc., Or is it better to start my own fund?
I wanted to let you know that I have no experience in raising capital but have a background in real estate. This is something that I really want to give it try.
1:42 PM EST Always invest in your own projects
1:43 PM EST Cherif answers Matt's Q
* Matt G., FL
Do you have advice when choosing a Title Company?
1:46 PM EST Cherif has a soft JV reference, which we can use in a JV content piece (CTA)
1:47 PM EST Cherif answers Megan's Q. and talks about Turnkey rentals.
1:49 PM EST Facts & Figures
2:00 PM EST How to sell BIZ
Megan B., SC
2:10 PM EST Cherif answers Ishon's Q
2:14 PM EST Can you go back on your word??
Insist & resist
2:17 PM EST Cherif answers Ishon's 2nd Q
2:20 PM EST Cherif answers Ishon's 3rd Q
2:21 PM EST Tom Tangler asks a Q in chat
He talks about Highest & Best use
(CRERT subscription CTA)
2:26 PM EST Cherif talks about his routine
2:28 PM EST "6 Things to Look at…"
Location
Timing
What to do/who to do it with?
Who/why
* Ishon M., FL
1. What would be some good incentives to get the tenant to come up on the rent?
2. There is a historic zone area near where I live, but the space is 14k SF, and they want 3 million for it. What should I do? Would you structure this as a lease with an option or a straight purchase option?
3. If I do a lease to sublease to a big national tenant, what if the landlord asks me for a list of stores I own? If they think I am a mom-and-pop or see I don't have any experience in running a business, they may not want to do business with me.
2:30 PM EST Cherif talks to Alex Madkour on zoom and answers his Q.
Q: Should I look at properties that have been sitting on the market for a long time?
CHERIFISM: The choice of words is so important…
(JV CTA for social media content piece: 2:32 to 2:35 PM EST)
* Dana R., MA
Keep hearing a lot of talk about the recession, rising interest rates, and property prices slowing down. Should we wait until there is blood in the street to get the best possible deals?
For future reference, is there a better way I can communicate this?
2:37 PM Where is the market going (Price-Terms)
2:44 PM EST Floating interest rates
2:46 PM EST, Cherif answers Oshin's Q. In this section Cherif covers new QSPs for JV. This should be used in a JV content piece.
* Oshin B., CA
As I look around for single-tenant buildings for the JV program, when I search for nearby retail building leasing prices per square foot, I find a lot of nearby retail buildings vacant and being advertised for lease with terms such as 1-3 years and 3-10 years. Isn't this going to cause a problem for the JV program business model since we should be looking to find a building where there is no other vacancy nearby?
2:52 PM EST, Cherif highlights Todd's Credit Score as a FOLLOW-UP to last month's CRE DealPRO Zoom call.
3:02 PM EST Cherif talks about working with local banks for special programs to build credit and get financed…
"As interest rates increase, small banks wo; have special programs."
* Luke M., GA
(NEW JV in Atlanta/Marietta, GA)
I know we put our own name on the contracts when we go to buy with "and or MIGSIF" as the buyer. But when we get to the closing HUD statement where our assignment will go, can we get paid through our LLC instead of one person's name? This would help us with our business taxes and dispersing funds to our team after the closing.
* Chad R., NV
1. Can you explain what a "Double Close" strategy is?
3:05 PM EST Cherif answers Sandeep's Q
* Sandeep A., CA
I am looking for a stable cash-flowing asset with future upside/value add potential. Purchase price under $5m. Considering hotels and mobile home parks. Should I also consider other asset classes? How should I go about market/metro selection? Primary vs. Secondary vs. Tertiary markets? Any markets you recommend and/or advise against?
3:11 PM EST Cherif answers Billy's Q
* Billy O., TX
Are you familiar with DDCR Loans? Are they a good fit for commercial RE investments? Can you suggest several lenders that offer this program?
* Todd S., MN
Cherif- you wanted to tell the group about Todd's phenomenal credit score!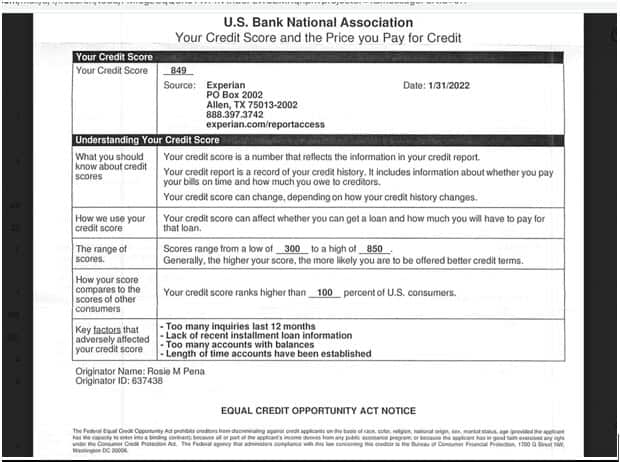 FINAL TOPIC IN CLOSING:
Please expand on your thoughts.
Concept of Competition
The essence of happiness is being ethical
What is the formula when you fight a friend?
Once all the questions are asked, let's ask for any LIVE questions.
A few people communicated that they didn't get to ask you LIVE as things came to mind.