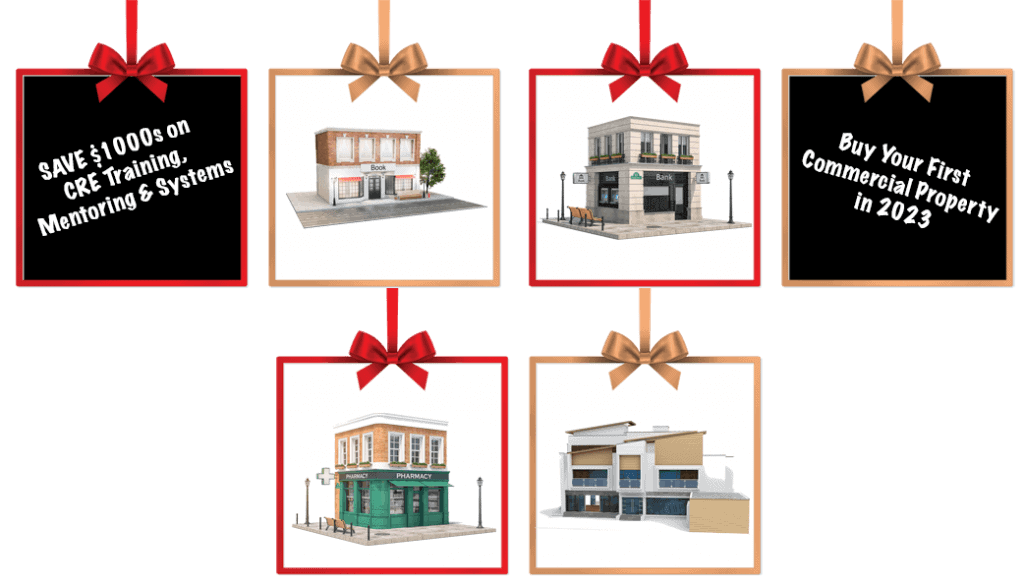 Give Yourself the GIFT of Investing in Commercial Real Estate
One deal can change your life in 2023.
SET THE STAGE FOR 2023.
START OR SCALE YOUR INVESTMENT PORTFOLIO.
This season let's focus on education, application & growth so we can live a wealthier life while pursuing a path starting or SCALING your commercial investing business plan for 2023. 
Whether that means finding your first commercial asset to put under contract, repositioning or restructuring the terms of a building or residential property you own or achieving your ultimate success and launching your real estate fund, Cherif Medawar's virtual live events, one-on-one consulting and training & business systems will help close the gap between where you are and where you want to be in the New Year.
MASTER EVERY AREA OF YOUR REAL ESTATE INVESTING LIFE
ON A MISSION TO CHANGE FINANCIAL LIVES
One Commercial Deal Can Change Your Life!
CHERIF MEDAWAR HAS SPENT OVER 30 YEARS CREATING APPLICABLE CRE STRATEGIES FOR EVERY LEVEL OF INVESTOR AND BREAKTHROUGH STRUCTURES TO SCALE!
FIND THE EVENT, PRODUCT, OR STRATEGY THAT'S RIGHT FOR YOU TO START OR SCALE YOUR CRE INVESTING BUSINESS
Know you want MORE in your real estate investing plan life, but don't know where to start? Call us at (844) 720-1031 or click the button to schedule a call with Cherif's CRE Investing Strategist, who can guide you in the right direction to work with CHERIF on your real estate DEALS.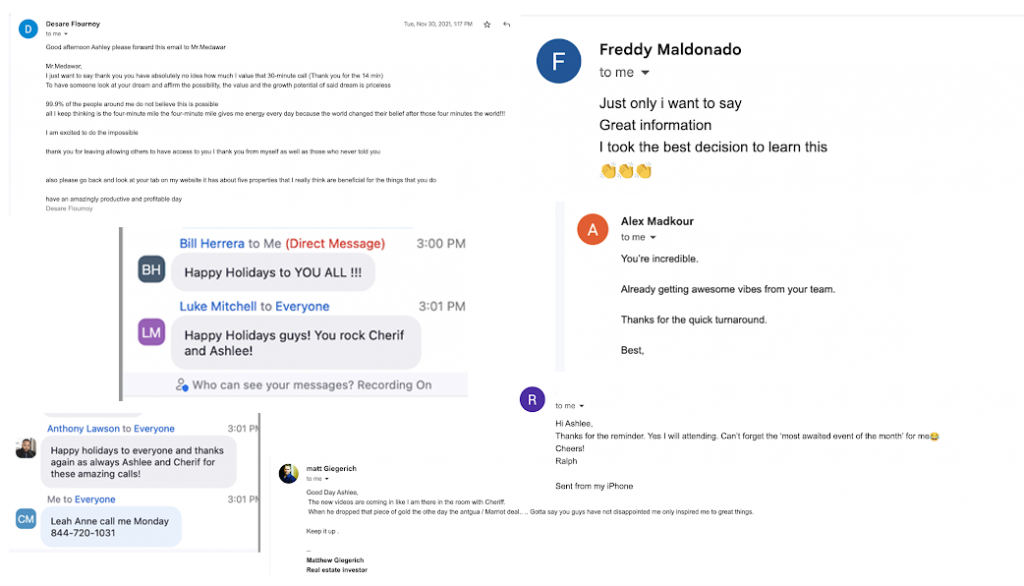 FULL IMMERSION. LIFE-CHANGING REAL ESTATE EXPERIENCES. ASTOUNDING RESULTS TO START OR SCALE INVESTING IN CRE ASSETS AND BUILDING A REAL ESTATE LEGACY.
Virtual - January 14, 2023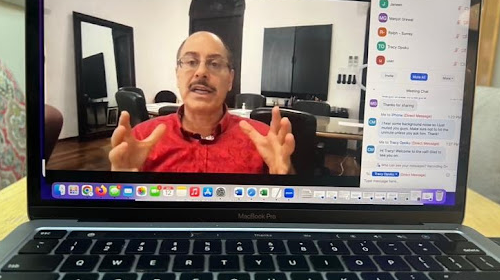 Cherif Medawar, Real Estate Fund Manager, Author, Instructor, and Investor designed the CRE DealPRO to help you unlock and unleash the Commercial RE Investor in you. The mentoring and monthly training will help you break into the market and have the confidence to start FINDING DEALS and structuring the deal creatively. This 12-month program will give you the information and skills you need to Find the right type of CRE asset in your market, Analyze the numbers, Contracting, and Take & Structuring the deals to their highest & best use.
JV Partner Program 1-Day January 24th, 2023
LIVE in Old San Juan, PR, or Virtual on Zoom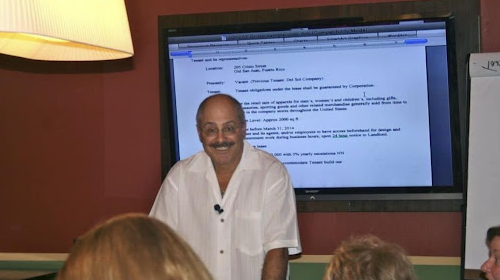 Can You See The Power In This?
Cherif Is the only investor who actively practices and now unveils this system to Student-Investors like you who want to Joint Venture with him on single-tenant retail NNN deals. 
His experience and knowledge are unprecedented and he's hosting a LIVE training to teach you the strategy from A-Z and give you advanced commercial structures that will take it to the next level in 2023. Get the FUNDING you need to put vacant STBs under contract, the skills you need to NEGOTIATE with National Tenants, and the SUPPORT to seal the deal for yourself or assign it for acquisition fees to Cherif's Fund. Attend the event! And one deal can change your life in 2023!